Shopping Cart
Your Cart is Empty
Thank you for your business!
You should be receiving an order confirmation from Paypal shortly.
Exit Shopping Cart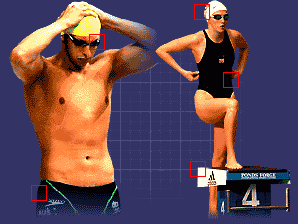 2019/20 Team Equipment Information
Team Equipment Manager Information:
Heather Paralovos
705-978-2056Call: 705-978-2056
Anything you would like to order from the Speedo catalogues can be e-mailed to the equipment manager. Please include the item description, catalogue #, colour and size. (sizing charts are in the catalogue as well)
Team orders will be going out September 27t, 2018, November TBD, January Date-TBD, March Date-TBD and May Date-TBD. Shipping is broken up evenly among the items ordered. If you wish to order something at an alternate date to the team orders you will be responsible for the whole shipping fee. For this reason you should always have 1 or 2 extra suits on hand throughout the season especially for swim meets. There is NO REFUNDS or EXCHANGES on items ordered through Speedo. Make sure you have the right size when ordering. The sizing chart in the catalogue is not always accurate and tends to be on the small side
Note: It is not mandatory to order through our team. It is a service that is available for you if you choose to use it. Also, the swimwear does NOT need to be Speedo brand. Some swimmers prefer other brands, but our orders that we place are only from Speedo.
Extra goggles and caps will be kept on hand in our equipment room should you need any during the season. Just let Heather or Craig know at the pool.
Payment for items ordered must be given to me at the time of pick-up. An invoice will be sent to you via e-mail ahead of time so you know what your total is. (All other payments of swim fees, etc. goes to the treasurer directly, or in the payment box on deck for the treasurer to pick-up.)
The most common question is "What is the requirement for colours and style of suits for practices and competition?" For practices, any colour or style (one piece) is okay. For competition, our team suit colour is solid Navy Blue (team colour exceptions are accommodated for high-end competition suits). The style is truly your preference as long as it is FINA approved (which all core catalogue items are)
CT33 Thunderbirds Personalized Clothing
Skaters North Source for Sports
1321 Fisher St.
North Bay, ON P1B 2H2
705-478-7396
Parents and swimmers can order items directly from Skaters North Source for Sports any time of year, there are no minimum orders.
Additional Information for embroidery:
NAME 7.00
FULL BACK TEXT ON DECK COATS 15.00
LOGO ON BAGS AND LEFT CHEST 15.00
*NAME INCLUDED ON BAG LOGO AT NO EXTRA CHARGE
Kukri Sports
Kukri Sports has been designing apparel for teams for over ten years, and branched out to providing apparel to swim teams.
Their products are constructed of high quality fabrics and are made to order. They offer sizes from toddler size 3 up to 9XL. There are a few things to consider when ordering. It will take 6-8 weeks to receive our items as they are made to order. There is also a minimum of ten items per style. Prices include tax and shipping.
Cheques can be made payable to 22 Wing Base Funds.
Please have all forms and payment to me by November 1, 2018.
Please do not put order forms and payment in the locked box at the pool as I do not have access. Please hand in forms and payment to Craig or myself.
Swim Caps
Non-Personalized Swim Caps
Silicone Orange team caps are available in our stock with CT-33 (Same as personalized caps, just no name)
Personalized Swim Caps
Personalized Swim Caps are ordered at the beginning of the swim season
We need a minimum of 40 caps to submit an order. Minimum 4 caps each, therefore I need ten families to order 4 caps each. The cost is approx. $12.50 each cap plus tax and shipping. I will leave this order open for the next three weeks to see if we will have enough people ordering to place an order.
0

/